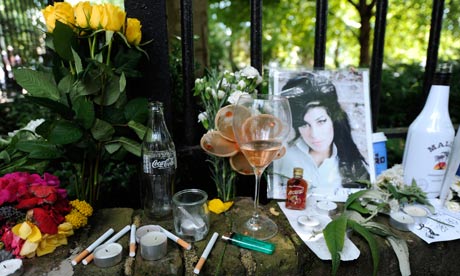 Amy Winehouse: Why is there so little understanding of addiction?
Winehouse walked barefoot through the streets because that is where the drugs were, and even as her bewildered face splatters across the front pages, drug support charities are closing, expendable in this era of thrift.




And she died for nothing because she thought she was nothing.




Not that we will learn; the beehive was too high, the eyes too photogenically tormented, the voice too beautiful. Her new album will be released and it will sell 10 million copies, maybe more. And there, reader, is your meaning. The addict is dead.