Obama Orders Hospitals to Allow Gay Partners Visitation, Health Care Rights - ABC News
In a nod to the rights of lesbian and gay couples, President Obama has ordered the nation's hospitals to allow patients to determine for themselves who has visitation rights and who can make medical decisions.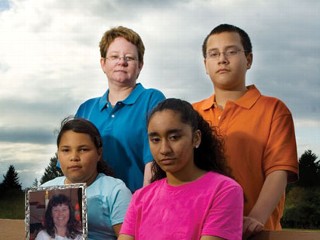 Janice Langbehn, 41, with three of her children: David 14, Danielle, 16, and Katie, 13. Langbehn,...
(Photo by DJ Bradley)

In a memo, Obama instructed the health and human services secretary to draft new rules for hospitals that receive federal Medicare and Medicaid payments.

The order gives LGBT partners the same visitation and health proxy rights that are enjoyed by immediate family members.

Most hospitals will now be banned from denying those privileges on the basis of race, color, national origin, religion, sex, sexual orientation, gender identity or disability.